Cosmetic Dentist Warren NJ
See What Stirling Valley Dental Associates Can do For Your Smile
Dr Garofalo is a Cosmetic Cosmetic Dentist specialist at Stirling Valley Dental Associates and have been faithfully serving the residents of Warren, NJ. The people in these communities understand how important a healthy smile really is.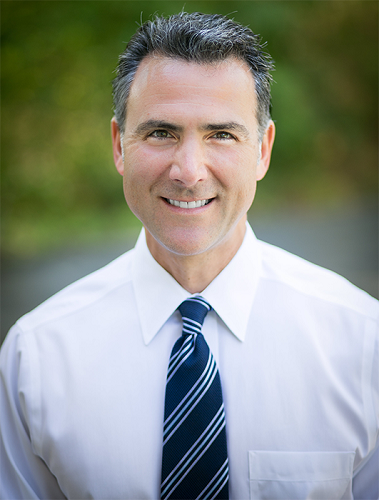 We know that a good smile can help someone feel confident and happy. Smiles that are uninhibited and genuine have been known to relieve stress and help promote healthy moods. We even noticed that a great smile might lead to a raise at work or a new romance. This happens because people perceive a person with a healthy smile to be an intelligent, smart, and successful individual. The problem is that some people hide their smiles or feel self-conscious about them. This can make it hard for a person to enjoy the power of a healthy smile.
We do not want you to feel like that, which is why Dr. Garofalo, the leading Cosmetic Dentist Warren NJ have dedicated their lives to Cosmetic Dentistry.
What are commons issues a Cosmetic Cosmetic Dentist Warren NJ sees?
One of the most common cosmetic issues is misaligned teeth. This particular issue usually causes a person to feel self-conscious about the overall look of his or her smile. A smile should never be suppressed, and we hope that none are. Misaligned teeth can put a client's oral health in jeopardy. For one, it allows bacteria and foreign particles to hide between the creases. These areas are usually hard to reach with a toothbrush or floss due to the misalignment. Bacteria and foreign particles lodge between teeth. This can eventually lead to cavities or gingivitis, which should be avoided.
Of course, there are a few treatments that we are prepared to offer should a client have misaligned teeth. Lingual braces is one option. These braces resemble traditional braces, except they are placed in the back of the teeth. This is done carefully to ensure a perfect fit. This step is taken to maximize comfort while wearing the braces.
The best thing about lingual braces is they are hidden. We know how important it is that no one notices the cosmetic devices. Many of our clients have to maintain a certain look, meaning they are afraid traditional braces would interfere with that look. This is the reason why we may recommend lingual braces to some of our patients.
Of course, some people simply do not want to do deal with the dietary restrictions associated with braces. This could include things like sticky foods, which have the tendency of getting stuck within the cosmetic devices. It can be hard to remove certain foods from the braces, which is the reason why some of these foods are restricted. Well, we have an option for patients who are concerned about that, too, and the answer is invisalign.
Dentist gives our clients the ability to reposition their teeth without anyone knowing. The cosmetic device is made up of two invisible aligners. These aligners are placed over the teeth at which point they apply pressure to correct dental issues. It is important to wear the aligners as long as possible or as directed by one of our specialists. It should be noted that the aligners need to be replaced by a modified version every two weeks. The key to making this process work relies on clients wearing them as long as possible and replacing them when recommended. Modified aligners are changed after examining our client's progress.
Keep in mind that people who end up wearing aligners can actually remove the devices at any time. There is no need to worry about dietary limitations when wearing invisalign, since our patients can simply remove them before eating. Keep in mind that this means the aligners should be placed in a safe location while eating to avoid losing them.
Of course, our oral specialists can also help with other issues that may need our attention. For example, a chipped tooth can lead to dental sensitivity and make clients unnecessarily prone to oral injuries. This is where things like veneers can come in handy. Of course, some people are more concerned about improving their teeth's appearance. This means that we may need to do a little tooth whitening from time to time. The point is that we offer several types of services to our clients. We can surely fulfill your dental health needs.
The staff at our Stirling Valley Dental Associates office is ready to take your call as the leading Cosmetic Cosmetic Dentist Warren NJ, just in case you have any questions. Any issue that is stopping potential clients from smiling will be dealt with here, because we have the experience, latest technology, and the talent to get things done. We hope that we are given the opportunity to bring out the smile that is hiding within.