Dentist Berkeley Heights NJ
Stirling Valley Dental Associates is a privately owned dental practice that offers a comprehensive range of superior-quality and compassionate restorative and preventive dental services, helping people take care of their oral hygiene and maintain a healthy smile for residents of Berkeley Heights NJ.
With an uncompromising commitment to quality, Stirling Valley Dental Associates has established itself as a patient-focused dental practices headed by Dr. Robert Garofalo, a renowned dental practitioner in New Jersey.  Our mission is to offer our clients with excellent quality, up-to-date dentistry services and make their experience of visiting a dental practice as seamless and as convenient as possible.
About Dr. Robert Garofalo
Lauded as America's Best Dentist from 2010 to 2015, Dr. Robert J. Garofalo is the founder of Stirling Valley Dental Associates serving Berkeley Heights NJ residents. Particularly renowned for his commitment to clinical excellent and ensuring patient comfort, Dr. Garofalo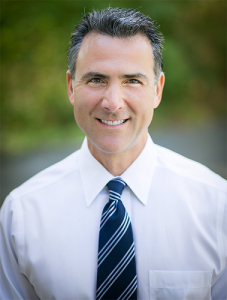 earned his Doctor of Dental Surgery degree from New York University College of Dentistry in 1995. He then continued his residency at North Shore University Hospital in Manhassett, Long Island and learned in detail about various facets of dentistry, such as cosmetic dentist, emergency dentist, periodontal surgery, root canal treatment, acute dental trauma care, oral surgery, and pediatrics, to name a few.
Why Choose Dentist Berkeley Heights NJ for your Dental needs?
From our infection control practices to use of the latest dental equipment and excellent customer services, Stirling Valley Dental Associates stands out as the preferred dental practice for residents of Berkeley Heights NJ.
Here are a few reasons patients select Stirling Valley Dental Associates to look after their smile.
Excellent Knowledge — We have a team of experienced and well-trained dental practitioners who regularly undertake CE sessions to ensure that their knowledge and skills are up-to-date.
Superior-Quality Customer Services — Patients who choose to visit Stirling Valley Dental Associates are provided with complete information about various treatment options and flexible payment plans. This helps them select the best available dental treatment based on the honest and expert advice provided by our professionals.
Quality Practices and Protocols — At Stirling Valley Dental Associates, we take special care when it comes to the sterilization of dental equipment, as well as following infection control practices and protocols.
If you are interested in learning more about our services like Emergency Dentist and Cosmetic Dentistry for Berkeley Heights NJ residents or want to schedule an appointment at Stirling Valley Dental Associates, please call us at 908-647-6220.

Information about Berkeley Heights, NJ from https://en.wikipedia.org/wiki/Berkeley_Heights,_New_Jersey
Berkeley Heights is a township in Union County, New Jersey, United States. As of the 2010 United States Census, the township's population was 13,183,[10][11][12] reflecting a decline of 224 (-1.7%) from the 13,407 counted in the 2000 Census, which had in turn increased by 1,427 (+11.9%) from the 11,980 counted in the 1990 Census.[22]
Berkeley Heights was originally incorporated as New Providence Township by the New Jersey Legislature on November 8, 1809, from portions of Springfield Township, while the area was still part of Essex County. New Providence Township became part of the newly formed Union County at its creation on March 19, 1857. Portions of the township were taken on March 23, 1869, to create Summit, and on March 14, 1899, to form the borough of New Providence. On November 6, 1951, the name of the township was changed to Berkeley Heights, based on the results of a referendum held that day.[23] The township was named for John Berkeley, 1st Baron Berkeley of Stratton, one of the founders of the Province of New Jersey.[24]
In Money magazine's 2013 Best Places to Live rankings, Berkeley Heights was ranked 6th in the nation, the highest among the three places in New Jersey included in the top 50 list.[25][26] The magazine's 2007 list had the township ranked 45th out of a potential 2,800 places in the United States with populations above 7,500 and under 50,000.[27]
In its 2010 rankings of the "Best Places to Live", New Jersey Monthly magazine ranked Berkeley Heights as the 19th best place to live in New Jersey.[28] In its 2008 rankings of the "Best Places To Live" New Jersey Monthly magazine ranked Berkeley Heights as the 59th best place to live in New Jersey.[29]